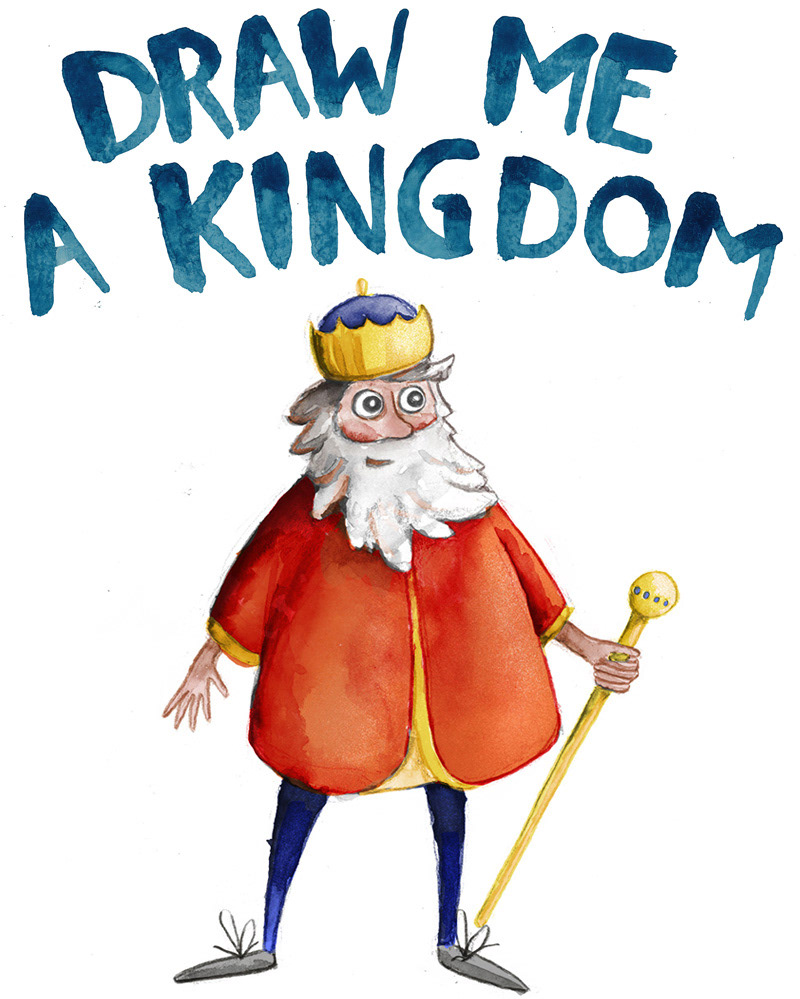 A new picture-book from illustrator 
David Fleck. 
The King is tired of his boring old Kingdom, so he's launched a grand competit

ion to come up with bold new plans. Everyone has their own ideas, but how can the King ever decide on something that doesn't leave anyone out?
Draw me a Kingdom is a f

un and colourful story, perfect for 5-9 year olds, but accessible for absolutely everyone to enjoy.
Soft Cover
Print Edition in English
Digital Download in English or Italian
Pay what you want, even £0!